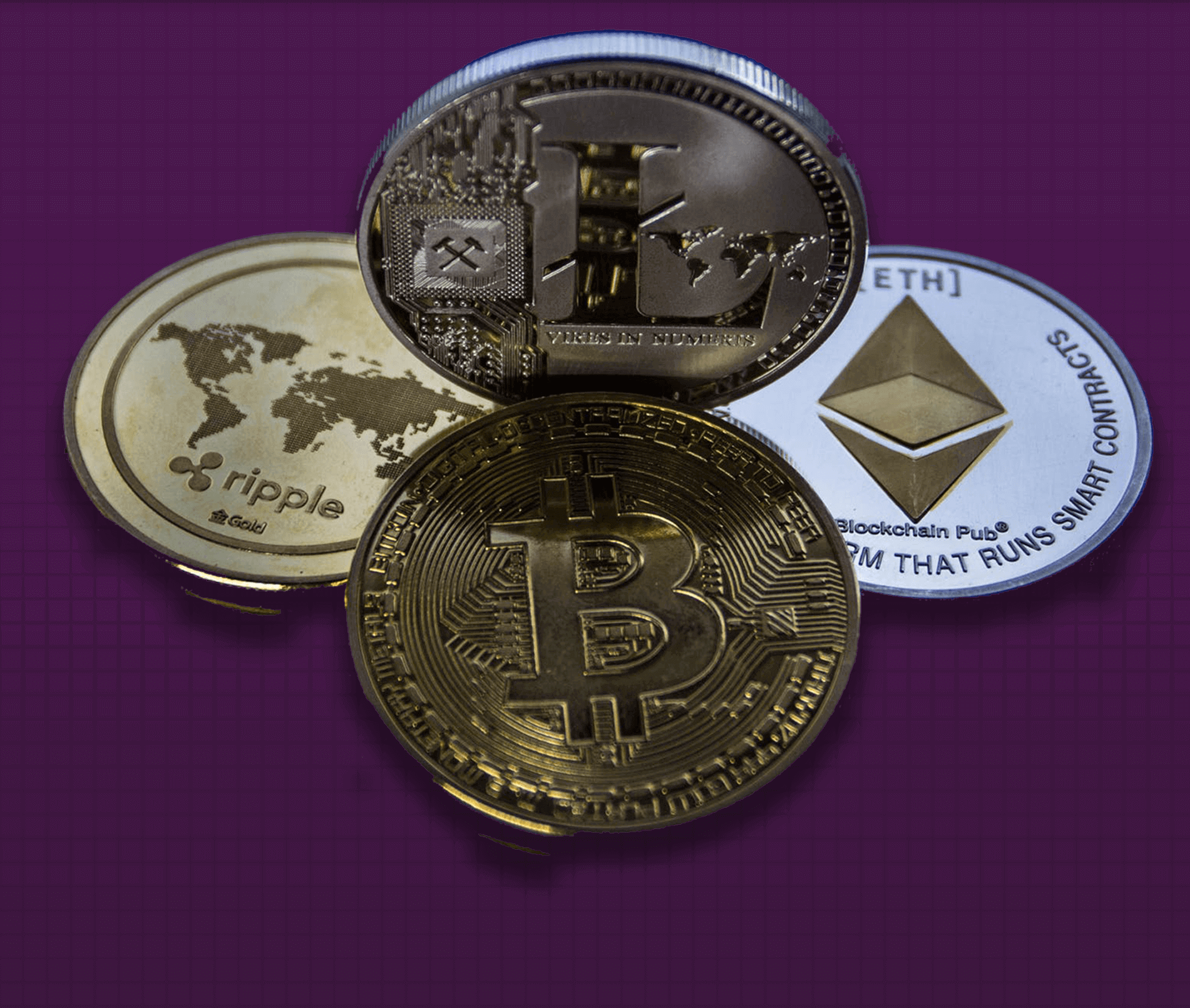 Experience the most seamless way to accept payment in cryptocurrency for your business
Easy — Friendly user interface with a robust dashboard
Instant Settlement — Receive your payment at its exact value in either your local fiat or crypto
Borderless Payment — Tap into the global market. Accept near-instant crypto payments across the globe. At a low transaction fee
No Middlemen — Be your own bank
Flexible Payout Settings — Receive your crypto payment in your local fiat or crypto
Little Code — Set up your e-commerce crypto payment gateway with a single line of code
Easy to understand dashboard layout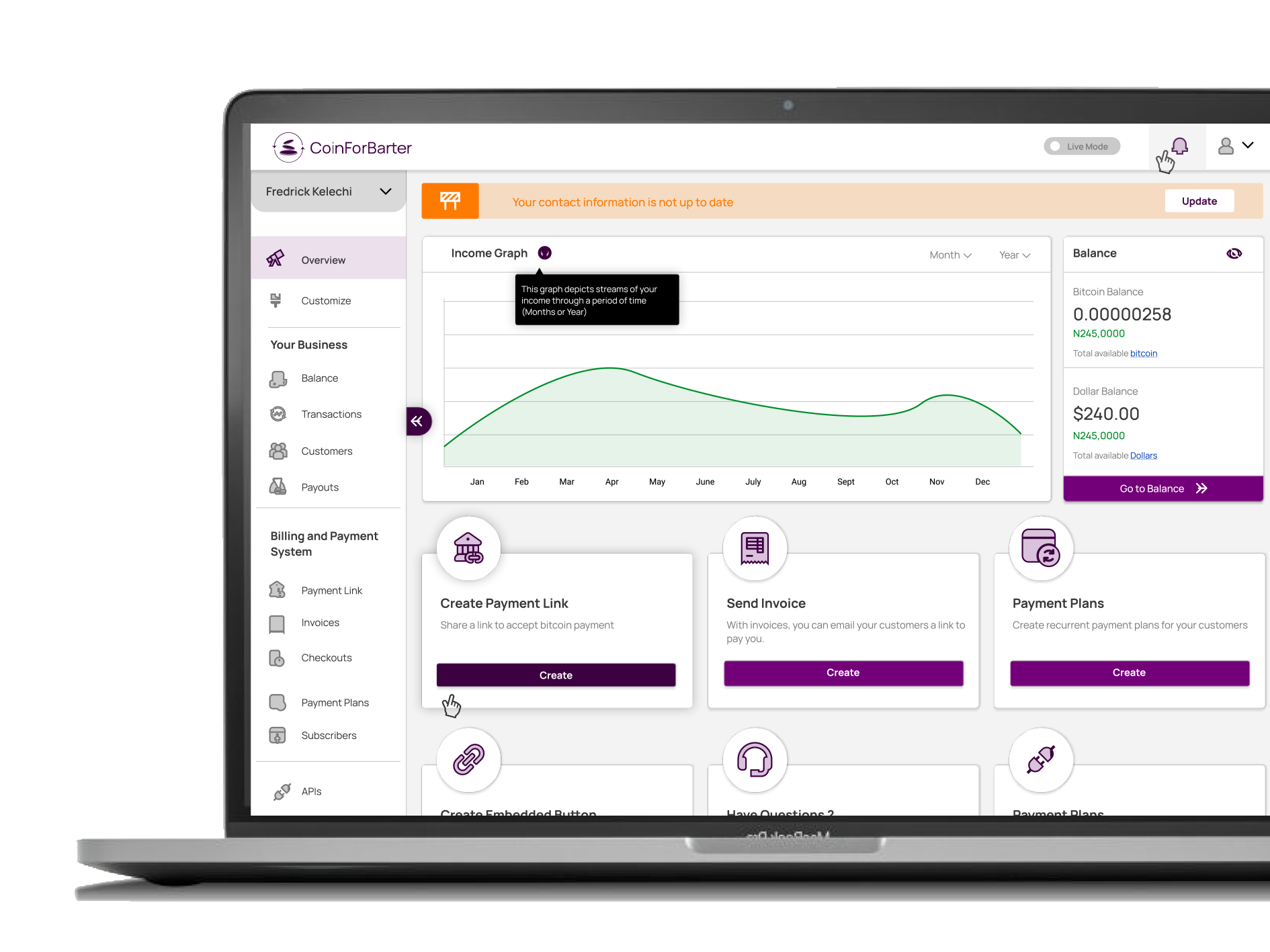 Use Cases
CoinForBarter payment gateway provides useful tools for crypto payments. With CoinForBarter, businesses & individuals have the perfect tool that suits their needs. Take a look at some use cases
E-commerce Store
Create a seamless checkout experience for your customers. CoinForBarter payment gateway provides your customer with multiple payment options. CoinForBarter provides all the tools you need to set up your e-commerce store. It's fast & secure.
Individual
Receive crypto payments with just a single URL. With CoinForBarter, you can create your customized payment link, send it out & get notified when you get paid.
Businesses
Use CoinForBarter to manage your business finances. Keep track of who pays you. With CoinForBarter, you can issue out customized invoices to customers, send out payment reminders to your customer. CoinForBarter also provides other payment tools that enable you to collect crypto payments.
Teams
CoinForBarter has done the work for you. We paid special attention to developers by creating easy-to-use SDKs and Plugins in major programming languages and libraries. Integrate CoinForBarter into your project with a single line of code. Save time and money.
Campaign
Receive donations globally with CoinForBarter Donation Link. Create your customized campaign URL and share it with your contacts across the globe. With CoinForBarter, you can beat the payment border limitation as you reach a wide audience of donors.
Why CoinForBarter?

Up and running in 5 minutes
We'll have you set up with hosted checkout
pages, payment buttons, invoicing, and
multiple e-commerce integrations

Withdraw your crypto in fiat or crypto
We don't hold your crypto. You do. We give
you all the benefits of a hosted platform
while you maintain ownership.

Secure and trusted
Security is always our number one priority.
Start receiving payments within minutes.
Create an account or get in touch with us.