Multiple functions on your mobile device
The CoinForBarter mobile app gives you access to all CoinForBarter payment tools and services.
Create custom payment links
Accept payment by creating your unique payment links. You don't need a website to start accepting crypto payments for your business. No middle man, no transaction fee!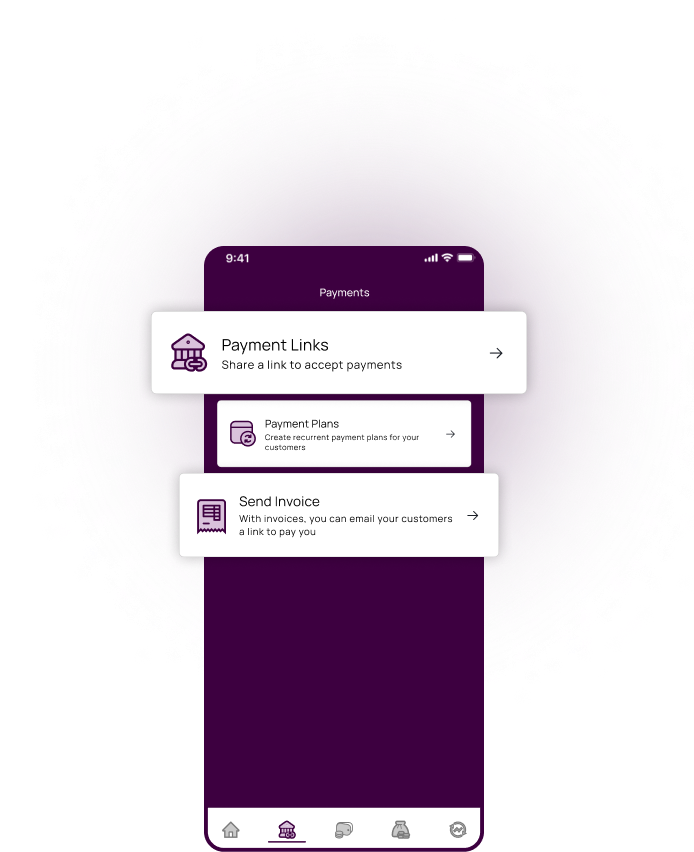 Manage invoices and customers
Create invoices, and manage existing invoices. You also have access to your customers' database right on your phone.
Easy Transfer & withdrawal
With a flexible payout, you can transfer your settlement or withdraw to your account in just minutes. It costs almost nothing for each transaction.